With a heavy heart, I say that Navratri is now coming to an end. All the nine days of fun, masti, food and outings have gone in a blink of an eye. I am sure each one of you has had your best dress and makeup on for all these nine, and of course, why not, it was Navratri, the occasion demanded so! But now, with that coming to an end, your skin and hair must also be tired and dull with all those heavy products, heat, and styling, so what better time to talk about the post-skincare and haircare routine? These nine days, the face and hair have been good to you and now is the time to pamper them a little, so they feel refreshed and hydrated for your dhamakedaar Diwali look!
Cleanse, Cleanse, Cleanse!
A very important part of your post-Navratri skincare routine. The skin has taken in a lot of makeup products, dust, and sweat in these few days, so it is not necessary to deeply cleanse it using the right process. Clean your face with some light on-the-skin face wash, and then go on to the next step, scrubbing. You can also give your face some good home masks for it to feel healthy and glowy, besan and curd face mask with a pinch of turmeric can do wonders for the skin.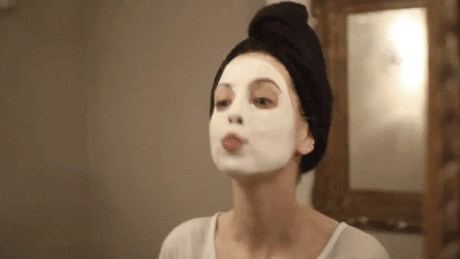 Do Not Forget To Hydrate!
You might have not kept a proper check on your water intake for these few days, but now is the time when you should. Drinking enough water is very important for your skin, to retrieve its lost moisture.
Spa Sessions
You can pamper yourself with some good spa sessions too! I bet the skin will be happy!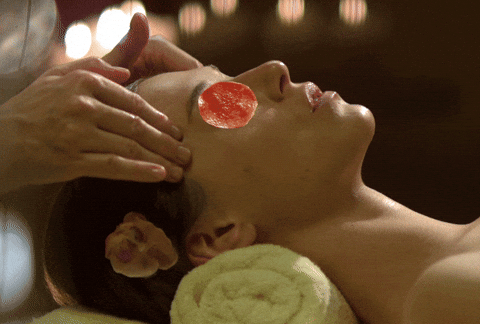 Healthy Ghar Ka Khaana Ab Se!
No matter how much clean your face looks, your skin needs to be supplied with proper nutrients for it to stay healthy. During the festive season, we treat ourselves to a lot of junk food, but now that it's over, we need to get our diets right too! Avoid eating unhealthy, oily food and stick to ghar ka khana, your skin and hair need it now! All the greens that you have been avoiding, it's time to get back to eating them.
 The Hair Needs Attention Too!
So be honest, your hair too must have gone through a lot. With all the straightening and curls, hair needs some caring and pampering too. Firstly, put some oil on the hair for it to gain some moisture, strength, and hydration. Also, you can use some homemade hair masks too for conditioning.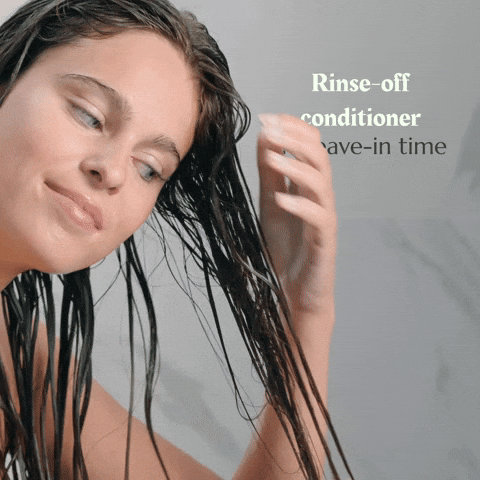 Manicures And Pedicures
Okay, so why leave your foot and nails behind in the post-Navratri beauty routine?
Fix The Sleep Schedule!
The late-night Garba sessions were fun but they might have also disturbed your sleeping schedule. Give yourself some proper sleep now.
And last but not the least, for a few days, you can keep aside the heels and opt for some casual flats, to relax your feet too. You can also soak your feet in some lukewarm water to help them get some moisture, and it will also make you feel better because those feet surely must have been tired with all the Garba you have played. Also, wear socks at night.
These post-Navratri skincare tips should be good preparation for a flawless Diwali look.
Getting Ready For Navratri? Here Are 7 Serums To Add To Your Skincare Regime This Festive Season
Follow These Post-Navratri Beauty Tips To Restore Your Skin And Hair Health. Keep Looking Flawless, Ladies!